In
Duterte, Cayetano, Pimentel: Inside Info on the Senate Presidency (Part 1 of 2)
, ThinkingPinoy explained that over the past month, President-elect Duterte has masterfully consolidated and tested the limits of his political power, with Senate as the only thing standing in his way.
The key to the Senate is in the Senate Presidency, currently contested by Senator and PDP-Laban President Koko Pimentel; and Senator and Duterte running mate Alan Peter Cayetano. Now, it's time to continue where we left off.
Koko's Kompromises
Pimentel plans to give the chairmanship of two key committees to known Duterte critics Lacson and de Lima. He said the two are a perfect fit for the committees since Lacson was a PNP chief while De Lima was a DOJ secretary [
Inq
].
Specifically, Pimentel wants:
1. Leila de Lima (LP) for the Committee on Justice and Human Rights
2. Panfilo "Ping" Lacson (IND) for the Committee on Public Order and Dangerous Drugs
So what can these two do with their chairmanships?
First
, the Justice and Human Rights Committee Chair automatically becomes a member of the Judicial and Bar Council, which screens nominees for the Supreme Court. The committee chair also exercises power over bills related to Justice and Human Rights, such as the prospective reinstatement of the death penalty.
De Lima is a vocal Duterte critic who once said, ""Dapat ngayon pa lang mangamba na tayo (about Duterte's plans). Let's be really vigilant."

In response, Duterte said, "Hoy, De Lima, tumahimik ka (shut up)! I will investigate you. I will file charges against you. Do not pick a fight with me, you will lose. [Inq]"

BOTTOMLINE: If Koko gets what he wants, de Lima gets to exercise considerable clout over Duterte's 10 Supreme Court appointments. For example, de Lima can influence the list of nominees to include only those are more sympathetic to the Liberal Party, where she belongs. The reader can also expect major hurdles in the passage of a new death penalty law.
Second
, the Public Order and Dangerous Drugs Committee Chair has the power to conduct Senate investigations on matters relating to law enforcement.
Lacson is a vocal Duterte critic who in February 2016 said, "I think that (suppressing crime in three to six months) would be difficult to fulfill… it's not doable [Inq]."

However, Lacson's rhetoric softened in April when he said, "I don't know whether he (Duterte) can do it. I entertain some doubts. He is my good friend. I must publicly thank him for having supported me in all my political battles [MT]."

ThinkingPinoy's guess on Lacson's real stance is just as good as any of his readers. Regardless…

BOTTOMLINE: If Koko gets what he wants, Lacson has the power to initiate Senate investigations on incoming PNP Chief Ronald "Bato" dela Rosa, which can adversely affect Duterte's crime-fighting timeframes. Duterte can, of course, invoke executive privilege [EO 464], but not without controversy.
Koko's Kokote
Both Cayetano and Pimentel are still in the process of convincing other senators to vote for them. "Campaigning", in this sense, is not like regular national campaigns. Instead, this is about employing any method to secure votes. And when TP said "any", he means it in every sense of the word.
Pimentel appears to be leading, but does Pimentel really have to go that far just to become Senate President? What did Duterte say when he heard these suggestions straight from Koko's mouth? Will Duterte clandestinely influence the Senate to vote for someone else?
Only time will tell. Besides, Duterte has yet to endorse anyone for the Senate Presidency.
But then, ThinkingPinoy doesn't like waiting, so he spoke with two sources privy to the Senate's inner workings. For security reasons, their identities shall remain concealed. Moreover, in the interest of fairness, one of the sources (Source One) is sympathetic to Cayetano, while the other (Source Two) is sympathetic to Pimentel.
TP will relay what he learned from Source One first.
A Convo with Source One (Pro-Cayetano)
"Senate alliances are subject to change until July 25. If that 'supermajority' were real, where's the Senate resolution? All it takes is one phone call from the new Malacañang to redefine any existing alliances," Source One said. Elections for the Senate Presidency will be on 25 July 2016.
"Drilon (LP) is just exploiting Pimentel's desperate ambitions. The problem is that Drilon doesn't understand how Davao (Duterte) thinks," Source One said.
"If both De Lima and Lacson continually call for Senate investigations and harass Duterte's people, that will surely spell trouble. Of course, we don't want to give Duterte reason to shut down Congress," Source One said.
Source One added, "These senators are loyal to neither Koko nor Alan. What matters is who between the two is favored by Duterte. It all boils to a question of political survival. Thus, the most important question is whether Koko Pimentel can maintain his alleged majority until July 25. If Sen. Zubiri, who's closer to Duterte, is right, Koko will lose support by July 1st."
Source One added, Take the Duterte Victory Celebration in Cebu for example. Incoming House Speaker Bebot Alvarez was invited. Sen. Cayetano was also there. Where was Koko? He's an outsider."
Duterte's campaign promises are mostly legislation-based. Duterte already controls the House of Representatives. He has yet to control the Senate.
"How can Duterte expect the passage of the death penalty, the SSS pension hike, higher salaries of police, and charter change, with an unwieldy Senate?," Source One said.
"And Legarda stays as chair of the Committee on Finance, how can Duterte be okay with that?," Source One said.
Source One said there's tension among Duterte's supporters, as Pimentel's compromises raised more than a few influential eyebrows.
To recall, Sen. Legarda, the Finance Committee chair of the 16th Congress, removed P1 billion from the 2016 Reproductive Health Budget without telling RH proponent Sen. Pia Cayetano.
In retaliation, Sen. Pia Cayetano said, "I would have difficulty [trusting Senator Legarda], seriously. Especially since we have access, we talk about many things under the sun, and this to me is something that I could've easily been told about early on, and I was never informed. [
Rap
]"
In defense, Legarda said, "The cut… was a source for the increases in other agencies, including… the DND…which is timely and equally important given the West Philippine Sea issue [
MB
]."
Outgoing Senator Pia Cayetano is a member of Duterte's Transition Committee [
PIA
] and has considerable influence over Duterte's political decision-making, at least for the time being.
A Convo with Source Two (Pro-Pimentel)
"To be fair, we should also inquire as to who the other contender (Cayetano) plans to put in the senate committees," Source Two said.
Source Two added, "The guy (Cayetano) can't take a hint. The question is why he's so eager to get the spot (Senate Presidency)."
To recall, Duterte immediate offered Cayetano a choice between the DoJ and the DFA. While this is a very generous offer, Source Two explained that this implied Duterte's reluctance to endorse Cayetano for the Senate Presidency.
Asked about de Lima's prospective chairmanship, Source Two said, "She's a lawyer with years of experience under her belt, and she's the former head of DOJ. It doesn't make sense giving the justice committee to someone who's not a lawyer."
ThinkingPinoy asked Source Two about de Lima's stance on Duterte's platform, such as the death penalty's reinstatement.
"De Lima needed the media mileage (attention) during the campaign season, hence the anti-Duterte announcement. But I don't think she'll pursue as hotly because I'm sure Duterte has lots of aces that can be used against her," Source Two said.
ThinkingPinoy asked if Source Two was referring to Jaybee Sebastian and the Bilibid Resort and Spa issue.
"No, she has even bigger secrets that I cannot legally tell you about," Source Two said.
Asked about Lacson's prospective chairmanship,"Ping is now in good terms with Duterte. PRRD is a man who has eyes and ears everywhere, he has good reason for not speaking against Koko's plans."Source Two explained that Pimentel purposefully and consistently maintained reasonable distance from Duterte from the onset to avoid giving the impression that he's too eager.
"One question that should be asked is why Duterte endorsed Cong. Bebot Alvarez as the next House Speaker but he didn't do the same for Cayetano. That means something," Source Two said.
Source Two implies Duterte doesn't want Cayetano as Senate President.
"Duterte is observing Cayetano's moves. What's the catch behind Cayetano's overeagerness? As it is, his Nacionalista Party is already raiding executive positions. Imagine, NP has the DPWH. That position is a gigantic political magnet," Source Two said.
Source Two said some PDP-Laban members are confused about Cayetano's enigmatic moves.
"A cabinet position already awaits Cayetano, so why is he still gunning for SP? If he'll leave the Senate in 2017, does he think that the Senate Presidency is just a doormat?," Source Two said.
Source Two said, "We cannot expect Duterte to endorse anyone right now. He is very circumspective. Every move he does has a reason behind it. What he hates, however, is he is 'pinangungunahan.'"
ThinkingPinoy said, "OMG is Duterte pissed at me for my #KungAkoSiRody article series?"
"LOL. No. I think you amuse him. What Duterte hates is when people inappropriately take the initiative " Source Two said.
Source Two was referring to when Cayetano said Duterte reserved a cabinet seat for VP-elect Leni Robredo. ThinkingPinoy pointed out that in fairness to Cayetano, Duterte Spokesperson Peter Tiu Laviña also said the same.
"Those premature statements are the 'in' thing right now, so whenever some new piece of information comes up, I take them with a grain of salt. If you just see the (political) maneuvering behind closed doors, you would be scratching you head out of the complexity of the whole thing," Source Two said.
ThinkingPinoy's Takeaways
Given available data, it appears that a Pimentel Senate Presidency entails major hurdles against Duterte's political agenda, in light of the not-so-agreeable choices for Senate committee chairmanships.
Here are some questions:
It's clear that after a stunning May 11 defeat, LP and UNA are in collateral damage mitigation mode. However, will LP and UNA senators be sufficiently docile to support Duterte's legislative agenda?
Is Duterte confident that his political blackmail war chest would be enough to force rogue senators (e.g. de Lima) to submission?
Is Koko's apparent fixation for inter-party consensus a sign of his 2022 amibitions?
On the other hand, a Cayetano Senate Presidency appears to be more in tune to Duterte's political platform, but it runs the risk of an executive branch being peppered by Nacionalista Party (Villar) loyalists.
Who are the Nacionalista Party members in Duterte's cabinet? How will this affect Duterte's crusade against crime, drugs, and corruption?
And even if we assume NP members won't do anything fishy, how can Duterte reconcile that to the public's general distrust in the Villar Dynasty?
Is Manny Villar testing the waters for a second jab at the presidency in 2022?
And finally, let's ask the most important question:
Given all these, who should be the next senate president: Koko or Alan?
We, as regular Filipinos, have little control over that. So it's either we trust Digong's wisdom, or we take the issue to the streets.
ThinkingPinoy doesn't want LP and UNA to emasculate Duterte's platform of government, but he also doesn't want questionable personalities to dominate executive positions. At his moment, he feels the best thing to do is to sit quietly in a corner… and observe a bit more.
Because sometimes, the best answer to a burning question... is another burning question.
[ThinkingPinoy.net
]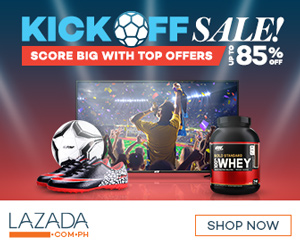 Did you like this post? Help ThinkingPinoy stay up! Even as little as 50 pesos will be a great help!

Follow @iMthinkingPinoy