Politics is a battle of competing interests and not a struggle between good and evil. Thus, it is incumbent upon the electorate to choose a leader whose interest and advocacies best align with theirs. The sooner we learn, recognize and accept this truth, the better for us. ThinkingPinoy has become well aware of this fact, that's why he's been attempting to educate his readers about the ins and outs of today's "Political Game of Thrones".
From the onset and in light of his anonymity, ThinkingPinoy deliberately chose not be a source of first-hand news so he can avoid being tagged as a "fake" or "misleading". Over the past several months, TP's style revolves around providing new ways to analyze old news. More than just informing readers about the latest developments in the political arena sourced from reputable news sites, TP pieces together seemingly disparate news bits to create coherent narratives that provide insight on the machinations of the political establishment.
TP's network of sources
Interestingly, it appears that TP's articles have caught the attention of some people in high places, and they have volunteered to provide him invaluable inside information. This is the same kind of inside information that most Big Media outfits will fear to publish out of fear of the powers-that-be. These "people in high places" are practically telling me, in advance, the winning numbers in the political lotto.
ThinkingPinoy has received a large amount of data about the darker side of politics, the side that the reader will not get to learn until it's already too late. TP, however, decided against publishing them, fearing that he doesn't have enough "street cred" to do so. After all, who is TP but just another voice in a crowd of millions?
But today, ThinkingPinoy has decided to widen its scope: it's time to take the extra step. In this article, TP will provide the reader an inside of scoop of the most important political battle happening this very moment: the tussle for the Senate Presidency.
But first, let's explain the current political situation vis-à-vis the incoming Duterte Administration.
The Senate as Duterte's Opposition
Over the past month, Duterte has masterfully consolidated and tested the limits of his political power. He has dismantled the Liberal Party's impeachment plot [
TP:Villar
]. He has formed a cabinet [
TP: I am 71
], that also serves to stock his blackmail war chest [
TP: GoT
]. He has tested how far he could go with reforms by evaluating public reaction in as far as my criticisms against Media [
TP: Media's Ego
] and the Catholic Church [
TP: #NotSoHoly
].
Duterte can expect to de facto control the Supreme Court by 2019, or the year where he would have appointed 10 out of 15 Justices. If Justices Peralta and Perlas-Bernabe opt for slightly earlier retirement, Duterte can appoint two more. By 2019, a vast majority of SC justices will be Duterte appointees [
TP: SC Math
].
The legislature, on the other hand, is a bit tricky. Duterte already controls the House of Representatives through the supermajority coalition [
TP: Now What
] and his ally Rep. Pantaleon "Bebot" Alvarez (PDP-Laban) is set to become the House Speaker [
Star
]. Meanwhile, Duterte's control of the Senate, while already considerable, is still considered precarious.
For the dwindling opposition, the Senate serves as the last bastion of hope. With Duterte exercising de facto lordship over every branch of government, it will only be the Senate that has sufficient power and influence to thwart his platform of government.
The Formidable Senate President
Now, who's the most powerful person in the Senate? The Senate President.
The Senate President has several powers and privileges not accorded to a regular senator. He can de facto veto anything that the Senate wants to do [
Sen Rule III, Sec 3(C)
]. He exercises superpowers over the Senate's budget and staffing [
Sen Rule III, Sec 3(H, I, J)
]. He can virtually delay the enactment of a law simply by not submitting news laws to the president for signing, just look at what happened to the DICT law [
GMA
].The Senate President's most important power, however, is his automatic designation as the chair of the extremely powerful Commission on Appointments (CA) [
CA Rules, Chap II, Sec 2
]. The commission has the power to affirm or reject the following types of presidential nominations [
Const. Art VII, Sec 16
]:
1. Cabinet Secretaries
2. Ambassadors and other public ministers or consuls
3. High-level Armed Forces promotions
4. Other officers whose appointments are vested in him in this Constitution
All these powers and privileges can make almost every senator drool in excitement.
Drilon (LP) is the current Senate President [
CA
]. Owing to a change in ruling parties, however, he will be replaced as soon as the 17th Congress convenes in July. Thus, senators are now jostling for support from their peers, hoping that they will get enough of it by the time the Senate elects its new chief.
Koko to Kontrol?
At the forefront of this political tug-o-war for the Senate Presidency (SP) are two men:
1. Senator Alan Peter Cayetano (NP), Duterte's vice-presidential running mate
2. Senator Aquilino "Koko" Pimentel (PDP-Laban), President of the Political Party in which Duterte belongs.
Drilon and Sotto used to be considered as potential SP bets, but given Duterte's domination, the two are unlikely to win.
"Our political history will teach us that indeed the President's choice in the House is given respect," Drilon said [
Rap
], which essentially is a nicer way of saying Duterte gets to pick the Senate President.
Thus, we are left with two options: Cayetano and Pimentel.
Reports suggest that Pimentel is most likely to win, Sen. Tito Sotto (NPC) claimed a supermajority of 18 senators [
Inq
] who will support Koko's SP bid. Sen. Ping Lacson (IND) claims a higher figure of 20 [
Inq
].
"We want to experience a Senate minority of none, for a change," Lacson said[
Inq
].
What's interesting, however, is Sotto's statement.
Sotto said, "We are looking at a working and cooperative relationship with the incoming President without sacrificing the independence of the Senate [
Inq
]."
This statement, while lofty, is fraught with ambiguity. What exactly does "without sacrificing the independence" actually mean? Is it just lip service, or can it mean something else?
A deeper look at subsequent developments provides insight into the real state of affairs. In particular, let's ask two questions:
1. Does Koko really enjoy supermajority support?
2. What did Koko do to secure supermajority support?
Learn this and more in
Duterte, Cayetano, Pimentel: Inside Info on the Senate Presidency (Part 2 of 2)
[
ThinkingPinoy
].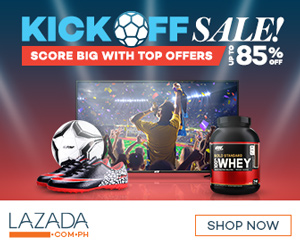 Did you like this post? Help ThinkingPinoy stay up! Even as little as 50 pesos will be a great help!
Follow @iMthinkingPinoy