Yesterday, ThinkingPinoy explained how the Liberal Party's (LP) non-filing of the its Statement of Campaign Contributions and Expenditures (SOCE) will result in the disqualification of all winning LP-nominated candidates starting from Vice-president Leni Robredo down to municipal or city councilors [
TP: No VP Leni
].
In reply, Robredo insisted that Comelec Rules allow LP to file its SOCE until June 30th. However, TP showed that Robredo was in fact referring 2014 Comelec Resolution 9873 that has already been repealed by 2015 Comelec Resolution 9991, essentially implying that Robredo's June 30 claim has no legal basis [
TP: Obsolete Law
].
Attorney Maria Leonor Robredo's poorly constructed "June 30 deadline" legal argument will not hold water in the court of law. However, she may still have other ways to get out of this LP-initiated legal mess. And that's what we will be talking about.
In this article, TP consulted with a seasoned election lawyer-slash-amiga (ELSA) who also teaches in a prominent law school in Metro Manila. The lawyer requested her identity to be concealed for lack of official authority to comment on the matter.
The Antecedent Facts
Before we talk about the legalese, let's list down the antecedent facts:
RA 7166 does not allow candidates "to enter upon the duties of her office" until her SOCE and her political party's SOCE have both been filed.
VP-elect Leni Robredo filed her SOCE within the 08 June 2016 deadline.
The Liberal Party, Robredo's nominator, failed to file its SOCE on time.
Comelec Resolution 9991 set the non-extendible deadline for SOCE filing at 08 June 2016 and that all SOCEs submitted beyond that date shall not be accepted.
Discounting the Supreme Court, Comelec has the sole to accept SOCEs. Because Comelec shall not accept LP's late SOCE per ComRes 9991, LP shall be deemed a non-filer, implying that Leni is deficient in the two-fold requirement set by RA 7166.
That is, per RA 7166 in tandem with ComRes9991, Leni shall not be allowed "to enter upon the duties of her office" because her nominator LP, de facto, has not filed its SOCE.
The argument against Leni seems airtight. However, ThinkingPinoy is all too familiar with how lawyer can find needles in haystacks, so he consulted his trusty election-lawyer-slash-amiga (ELSA).
Leni's first step
In particular, TP asked ELSA, "Mamser, what would you if you were Leni?"
ELSA said, "If I were Leni, the first thing I'll do is request a temporary restraining order (TRO) from the Supreme Court right away, especially since Lim is on leave. Besides, the urgency of the issue may allow Robredo to bypass Comelec and go straight to the Supreme Court."
Comelec Commissioner Christian Robert Lim, head of the election steering committee, is on leave [
MS
], which may delay the resolution of LP's request for a two-week extension on the SOCE filing deadline.
"The issuance of a TRO or preliminary injunction is just the first part. Leni also needs a good legal defense," ELSA added.
The SOCE issue is purely procedural in nature and is well within the Comelec's mandate. The question, however, is if the procedure – in this case ComRes 9991 – is with sound legal basis.
Late Filer vs Non-Filer
ELSA said, "RA 7166 is expressly against non-filing, but it is more lenient to late filing. The problem here is that ComRes 9991 redefined late filing to mean non-filing."
RA 7166 clearly prohibits Leni from taking office until LP has filed its SOCE.
The pertinent section of RA 7166 states:
"Every candidate and treasurer of the political party shall, within thirty (30) days after the day of the election, file [a]… statement of all contributions and expenditure…


No person elected to any public offices shall enter upon the duties of his office until he has filed the statement of contributions and expenditures herein required.


...Failure to file the statements or reports in connection with electoral contributions and expenditures are required herein shall constitute an administrative offense for which the offenders shall be liable to pay an administrative fine ranging from One thousand pesos (P1,000.00) to Thirty thousand pesos (P30,000.00), in the discretion of the Commission."
"On one hand, this section may be interpreted as 'If you don't file within 30 days then it's over'. On the other hand, the fact that penalties exist for late filers may imply that SOCE filed past the deadline are still acceptable, in as far as RA 7166," ELSA said.
ComRes 9991, however, renders late SOCEs invalid, essentially turning "late filers" into "non-filers".
Non-acceptance of late SOCEs as unlawful
"ComRes 9991 is valid in the sense that it passes the twin tests of completeness and sufficiency of standards. Comelec in fact stayed within its constitutional limits by disallowing SOCE deadline extensions." ELSA said.
Comelec can argue that it merely implemented RA 7166 Sec 14 using the authority vested upon it by
RA 7166 Sec 35
, to wit:
RA 7166, Sec. 35. Rules and Regulations. - The Commission shall issue rules and regulations to implement this Act. Said rules shall be published in at least two (2) national newspapers of general circulation.
"The SOCE is a procedural requirement to be able to take office. It is ministerial upon Comelec to receive it as the law provides. The law is complete and they already provided guidelines on how it should be received. The only problem is that LP didn't comply," ELSA said.
Comelec en banc can decide to extend the deadline, but SC can reverse that decision on any of at least two grounds:
The decision to extend being ultra vires (beyond one's legal authority), as RA 7166 clearly does not provide extensions, so providing extensions is a de facto amendment to RA 7166.
The decision being clearly erroneous as there is no ambiguity in ComRes 9991 with respect to deadline extensions.
"I think it's too harsh not to make them sit but to give them extension is also bastardizing the law," ELSA said.
"However, Leni can argue that ComRes 9991 clause that states 'Submissions beyond (08 June 2016) shall not be accepted' is actually goes well beyond the provisions of RA 7166," ELSA said.
Robredo's legal team can argue that the SOCE deadline's sole purpose is to determine liability for fines and nothing more, as RA 7166 can be interpreted to deem late SOCEs valid despite fines levied. That is, the Comelec's rule of non-acceptance of late SOCEs as an amendment to RA 7166.
Simply put, Comelec can argue that it defined ComRes 9991 within the limits of its authority and in compliance with RA 7166. On the flip side, Leni can argue that Comelec overstepped boundaries in one particular pertinent clause of ComRes 9991, which is its refusal to accept late SOCEs.
Comelec's Double Whammy
Note, however, that the Comelec is just doing its job.
"However, it is within the rule making power of Comelec to make the call not to accept late SOCEs. It's not the issue of validity. It's the issue of timeliness. In law, we have deadlines. If we don't follow those deadlines, then there will be endless litigation. Any lawyer knows that," ELSA said.
ELSA added, "The rule does not say late SOCEs are invalid. They just repeated the law's deadline na 30 days after election.That's why the Supreme Court needs to rule on the validity of RA 7166 Sec 14 as well as the ComRes 9991."This is a double whammy for the Comelec:
If Comelec accepts Liberal's late SOCE, it will look like they are giving special favors.
If they don't, it will look like they are going against the people's will.
Hence, SC is the best arbiter because there is a gap in the law that now leads to a very difficult situation.
"This will go to the Supreme Court either way. There is no one else to blame but LP. It's their fault for not filing it on time. The question here is not eligibility of the winners: it's compliance with the law," ELSA said.
Another Legal Grey Area
For the sake argument, TP asked what would happen if there's no SOCE deadline extension and VP-elect Leni is not allowed "to enter upon the duties of her office".
"She is always VP, but she lacks a requirement (LP's SOCE) to take office and the deadline for that requirement has already lapsed. Actually, she can take her oath but not assume office on June 30."
TP asked what if no one assumes VP office by July 1st.
"There's the gap in the law. The issue falls into legal limbo so the SC has to decide on that," ELSA said.
Here are competing arguments:
On one hand, Leni's inability "to enter upon the duties of her office" prevents her from becoming the Vice-president in the fullest sense. The main duty of her office is to become president if and when the need arises, a duty that she cannot perform because of RA 7166 plus ComRes 9991.
On the other hand, the constitution clearly states that upon proclamation, all she needs is to take an oath on 30 June 2016 and that's it.
"No one can introduce, remove, or modify constitutional requirements except through a constitutional amendment. Leni can argue that adding the SOCE requirement is basically adding an extra requirement for VPs," ELSA said.
"Again, the Supreme Court is the authority on this," ELSA said.
How about the others?
Let's recap what we have discussed so far. After Leni successfully requests for a temporary restraining order from the Supreme Court, her potential defenses would be:
First, Leni can argue about the legal definition of "deadline" vis-à-vis RA 7166. She can argue that RA 7166 in fact allows acceptance of late SOCEs and that "deadline" is only for determination of fines, implying that Comelec misunderstood the law.

Second, Leni can assail the unconstitutionality of a clause in ComRes 9991 Rule X that states, "Submissions beyond (08 June 2016) shall not be accepted," as it goes beyond the provisions of RA 7166 Sections 14 and 35 upon which ComRes 9991 Rule X is based.

Third, Leni can argue that RA 7166, when applied to Presidents-elect or VPs-elect, de facto amends the Constitution as it introduces a new requirement, which, in this case, is SOCE filing.
The Supreme Court will eventually decide on the merits of each, and the SC has the option to affirm one, two, or all of these three.
Given this, ThinkingPinoy looked for potential repercussions to the rest of the LP-nominated candidates.
If the SC agrees with Leni on the validity or unconstitutionality of RA 7166 and/or ComRes 9991, then all Liberal Party officials are safe.
If the SC affirms the third defense, but denies the first two, then LP has a problem
The third defense has nothing to do with other LP-nominated officials.
That is, if SC okays the third defense, but rejects the first and second defenses, then VP Leni is safe, but everyone else, from Drilon down to the LP councilor, will be prevented from entering the duties of their respective offices.
"Chances are, SC will brand this case as
sui generis
(unique) and allow all of them to sit, upon filing of SOCE of LP and paying of fine. After all, they can always argue that a procedural requirement cannot have more value than sovereign will," ELSA said.
"That assumes, however, that LP will be able to submit its SOCE. Scanning receipts, pointed out as the main cause of delay, is not really a valid alibi. It's more likely that they still need 'simulated donors' but there are no willing individuals," ELDSA said.
"Simulated Donors" are persons whose names are used in place of original donors' because the latter refuses to have his or her name published.
"But at the end of the day, LP has no due regard for the law. That's how arrogant that party is," ELSA said.
But of course, unless the SC decides with finality, we'll never know. After all, "predictability" and "consistency" are qualities that the Philippine Justice System sorely lacks. (
ThinkingPinoy
)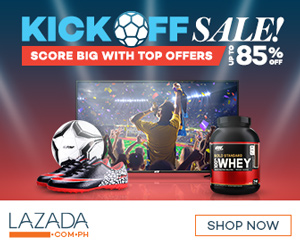 Did you like this post? Help ThinkingPinoy stay up! Even as little as 50 pesos will be a great help!
Follow @iMthinkingPinoy