Mar Roxas and the Liberal Party failed to submit their Statements of Campaign Contributions and Expenditures (SOCEs) on time. An election lawyer says this will cause a political crisis of epic proportions.
Failure to file SOCEs
Roxas and LP, deemed as "non-filers", sought for a two-week extension on the deadline [
CNN
]. The Comelec is still reviewing this request [
GMA
].
Republic Act 7166
requires candidates and treasurers of political parties to file with the Comelec their respective SOCEs within 30 days from the date of elections:
"Every candidate and treasurer of the political party shall, within thirty (30) days after the day of the election, file in duplicate with the offices of the Commission the full, true and itemized statement of all contributions and expenditures in connection with the election."
ThinkingPinoy interviewed a seasoned election lawyer. The lawyer's identity shall be concealed for lack of official authority to speak about the issue.
The lawyer said, "If the Liberal Party doesn't file an SOCE, all their candidates, from VP down to municipal councilors, will not be able to take office."
"The point is, with all their lawyers, accountants and resources, what made them fail to file their SOCE on time?" the lawyer said.
The lawyer said there are two possible explanations:
Campaign overspending that accountants find too difficult to mask
Campaign donors refuse to let their names be published in fear of President-elect Rodrigo Duterte.
The lawyer said, "Those are the only possible explanations. A template for the donors' affidavit of contribution is available, it's just that there's a possibility that the donors don't want to sign them, or there aren't enough prospective simulated donors."
"Simulated donors" are names that can be used as placeholders for campaign contributions whose original donor is unwilling to have his or her name published.
"The trick is to look for financially capable donors in place of donors who want their identities concealed. However, the donor's affidavit form requires a tax identification (TIN) number," the lawyer said.
The lawyer added, "So if you're LP, you'll look for wealthy individuals. But SOCEs are cross-checked with the Bureau of Internal Revenue (BIR), so if that person donated a large amount that is not commensurate to his or her tax returns, then that'll be a problem not only for LP but the simulated donor as well."
No LP SOCE = No LP in government
Roxas shouldn't be too worried because he lost anyway. The Liberal Party, however, should take matters more seriously.
RA 7166, Section 14 [
COMELEC
] states:
"No person elected to any public office shall enter upon the duties of his office until he has filed the statement of contributions and expenditures herein required… The same prohibition shall apply if the political party which nominated the winning candidate fails to file the statement required herein within the period prescribed by this Act."
Essentially, the Liberal Party's failure to file an SOCE implies that all LP candidates shall NOT be allowed to take office. The six affected national-level LP candidates [
GMA
] are:
LP-nominated Vice-president:
LP-nominated Senators:


Franklin Drilon
Joel Villanueva
Kiko Pangilinan
Ralph Recto
Leila de Lima
Senator-elect Risa Hontiveros was nominated by Akbayan so she's unaffected. ThinkingPinoy asked how exactly the VP-elect Leni Robredo and the five LP-nominated senators-elect would be affected by the SOCE issue. After all, Leni and the five LP senators filed their SOCEs on time.
The lawyer answered, "Per RA 7166 Sec. 14, all LP candidates can't assume office until LP files its SOCE."
SOCE deadline extension
TP asked about a potential SOCE deadline extension.
"The Comelec is still undecided on the LP request for extension. If Comelec decides it's non-extendible, Leni will not become VP, the LP senators-elect will not become senators," the lawyer said.
TP asked if the Comelec has granted SOCE deadline extensions in the past.
The lawyer said, "The Comelec extended SOCE deadlines before, but with fines. The question, however, is if they are actually allowed to amend RA 7166. RA 7166 does not grant Comelec the authority to extend the deadline and Comelec can exercise only those powers provided by law. Otherwise, they would already be exercising the powers of Congress."
Additionally, Comelec Resolution No. 9991 rules out late filing, as it set
June 8 as a "final and non-extendible" deadline
. It also states that the party's non-filing will take its effect on winning candidates from its ranks, as they will not be allowed to assume office [
GMA
].
Comelec Resolution 9991, Rule 10, Section 2, dated 16 December 2015, clearly states [
COMELEC
]:
Section 2. When and how to file the SOCE and its supporting documents. - Not later than thirty (30) days after the day of election, or by 08 June 2016… The 08 June 2016 deadline shall be final and non-extendible. Submissions beyond this period shall not be accepted.
The Comelec may still insist on granting the request for extension. That decision to extend, however, is subject to review by the Supreme Court.
"The Supreme Court will be the final arbiter. If SC reverses Comelec's pro-extension decision, then it would be as if LP didn't file an SOCE at all."
A Political Crisis of Epic Proportions
TP asked the election lawyer about the ultimate consequences of non-filing of SOCE, or the de facto non-filing of SOCE per an adverse Comelec or SC decision.
The election lawyer explained the following:
First
, Leni will not become VP. Through the Law of Succession [
1987 Const. Art VII
], the sitting president, Duterte, will appoint an ad hoc (temporary) VP, usually from a pool of candidates belonging to the senatorial roster. This situation is similar to the case of Vice-president Teofisto Guingona [
Star
].
Article VII, Sec. 9 of the 1987
Constitution states:
Whenever there is a vacancy in the Office of the Vice-President during the term for which he was elected, the President shall nominate a Vice-President from among the Members of the Senate and the House of Representatives who shall assume office upon confirmation by a majority vote of all the Members of both Houses of the Congress, voting separately.
Second
, the ad hoc VP will become the permanent VP after a majority vote from both Houses, voting separately. Essentially, Senator Koko Pimentel, who enjoys support from 17 senators [
Rap
], may become Leni's replacement. Duterte may also choose Senator Alan Peter Cayetano, who is his running mate. [
1987 Const. Art VIII, Section 9
]
In short
, if the Comelec or the SC decides with finality that LP is a non-filer of SOCE, then we have the following scenario:
A President Rodrigo Duterte (from PDP-Laban, not LP)
A Vice-president Koko Pimentel or Alan Peter Cayetano (probable Duterte nominees)
Five senators, along with all LP congressmen, shall be disqualified.
A special national election be held to replace the five disqualified senators. Special elections shall also be held in districts where LP-nominated congressmen won [RA 6645].
This is just for national level officials. LP-nominated LGU officials will also be disqualified, and the pertinent rules of succession shall apply. That is, all local LP officials starting from provincial governors down to municipal councilors shall be disqualified.

UPDATE

: June 30 SOCE Extension? Leni Robredo cites obsolete rule

(

ThinkingPinoy

)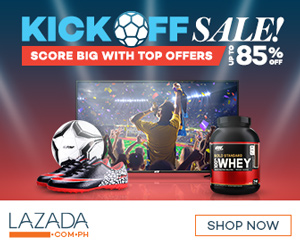 Did you like this post? Help ThinkingPinoy stay up! Even as little as 50 pesos will be a great help!
Follow @iMthinkingPinoy