The dagger to heart – the final straw – was finally planted when Globe and Smart, through the NTC, urged the newly-formed Philippine Competition Commission [PCC] to probe SMC's control over the 700 MHz spectrum, citing this practice as "anti-competitive" [
MS
].
(This article is the continuation of The PH Telco Cartel: Telstra's story from conception to miscarriage [1/2])
In response, PCC founding chairman Arsenio Balisacan said one of the sectors the PCC would focus on is the telecommunications industry, which includes a study of the 700 MHz issue and how San Miguel was able to obtain and maintain control of the scarce frequency in spite of calls for a public bidding [
MS
].
The PCC derives its mandate from Philippine Competition Act, penned by Senator Bam Aquino and signed on 21 July 2015 by his uncle, President Noynoy Aquino [
RA 10667
].
Now let's ask the question, why?
Telstra's Dire Dilemma
To recall, Balisacan said PCC "would focus" on telco, and ThinkingPinoy believes the verb choice was not an accident, as the implementing rules and regulations of RA 10667 was approved only on 31 May 2016 [
GovPH
].
Now, let me, ThinkingPinoy, put myself in Telstra's shoes.
First, the Philippines' main attraction for a telco player like me is the exquisite profit margins currently enjoyed by incumbents Globe and Smart.
However, if their introduction of super-cheap plans that rival 1st world ISPs serves as an indicator, it seems that they are willing to "underprice" their services to sufficiently prevent me from delivering a ROI that my Australian investors can stomach.
Second, my competitive advantage is the possession of the 700 MHz spectrum, which is undoubtedly the best frequency for mobile internet, period.
However, the fate of that asset has been put into question after the Globe-Smart Telco Cartel raised ownership issues at the NTC. Okay, assuming that it will turn out to be a full-blown legal battle, SMC will still retain 700 MHz usage rights pending a final Supreme Court decision. But then, am I willing to risk US$ 1 billion in a long-term venture that may only operate in the medium-term?
Third, SMC-backed Grace Poe is key.
Globe and Smart took the telco wars to the next level by including the newly-formed PCC into the fray. While PCC is still a new commission whose powers are yet to be tested, the fact that its chairman categorically focused on SMC's 700 MHz holdings is a bad omen in itself. But SMC is historically known for its ability to sway the PH justice system to its favor [TP: Coco Levy], so maybe all will eventually turn out well for us?

But then, SMC's influence on the justice system rests on the presence of SMC-friendly SC Justices.

Now, the next president will get to appoint 10 SC justices [TP: SC Math]. SMC-backed Grace Poe, whose husband works for SMC's Liberty Telecom, will be the ideal winner from my point of view, as her choices would most likely be influenced by her spouse's interests [TP: Poejuangco] and SMC's support for her candidacy.

But will Grace Poe win in May?
Fourth: Poe falls, Duterte rises, Roxas and Binay stagnate
Poe still leads the presidential race. However, this foul-mouthed Mindanaoan Duterte is on a roll. Duterte overtook Binay in second place on March 7th, while still-the-frontrunner Poe lost 3 percentage points. Meanwhile, outlook on Roxas' and Binay's respective voter supports are both neutral to negative [Inq].

I want Poe to win, but judging from the presidential surveys over the past couple of months, there's a good chance that Duterte may snatch the top spot come May. That's a problem.

The pro-poor, pro-people Duterte is not the kind of president that telcos like me would find easy to "befriend". In a CNN interview, Duterte said, "I summon the telcos and ask them, 'What's your problem? '".
Fifth: A President Duterte may be "too fair".
In all likelihood, Duterte's pro-poor, pro-people reputation will embolden the PCC to exercise its oversight powers to the limits, and it will also imply a 2019 Supreme Court composed of pro-poor, pro-people 10-man supermajority [TP: Inside Info]. This implies two things:


a: Globe and Smart may get hit and if we enter the fray, we will get hit too. Via the PCC, we may actually be the first casualty. That's not good for business.
b: If the 700 MHz battle drags on for years (possibly further than 2019) , we are, at best, on equal footing with the plaintiffs, i.e. SMC may bid goodbye to its historical influence over the Supreme Court.
So what shall I, Telstra do?
2Q 2016: Telstra withdraws, SMC looks for alternatives
Telstra and San Miguel announced the termination of joint venture talks mid-March 2016, citing disagreements on commercial arrangements [
BW
].
Of course, given the previous section, we all know that that isn't the only reason.
Regardless, Unicapital Securities Research Head Lexter L. Azurin said the canceled deal could delay the entry of a third player and limit competition in the market, benefiting both PLDT (Smart) and Globe [
BW
].
All the effort that Smart and Globe did to stifle competition has borne fruit.San Miguel tried to save face as it announced in mid-May that it was in serious talks with four Asian telecom companies [
BM
]
"We are in talks with Asian telecom companies, which are fast to talk to, much easier to deal with and much faster to decide," SMC COO Ramon Ang said.
Ang added, "I think we will be on a make or break very, very soon. If something happens, hopefully, we can decide by May or June, whichever way to go."
Apparently, the four Asian telcos were really "fast to talk to", as San Miguel implicitly admitted that negotiations broke down when it sold Vega Telecoms to the Smart-Globe duopoly two weeks later [
Inq
].
Smart-Globe snags 700 MHz, with a catch
PLDT-Smart and Globe shared the spoils of war evenly between themselves, with each buying half of Vega Telecom [
Rap
]. NTC made this deal possible, on the premise that it will bring "exponentially better internet service in the country [
GMA
]."
Vega Telecom owns Liberty Holdings and Hi-Frequency Telecom. Liberty and Hi-Frequency, in turn, owns 80 MHz and 10 MHz of the 700 MHz spectrum, respectively.
Through NTC's letter of approval dated 27 May 2016 [
NTC
], the Vega's 700 MHz holdings were distributed so that:
· Globe gets 703 to 720.5 and 758 to 775.5 MHz (total of 35 MHz)
· PLDT-Smart gets 720.5 to 738 and 775.5 to 793 MHz (total of 35 MHz)
NTC also reallocated higher frequencies to Globe and Smart. Please refer to
NTC's letter of approval
for more details.
Combining the two reallocations yield 70 MHz. Now, Vega owns 90 MHz in the 700 MHz spectrum, and it is still unclear to ThinkingPinoy where the other 20 Mhz went. However, it is clear that the Globe-Smart duopoly has effectively wrested control of the vast majority of 700 MHz spectrum.
Alright, it sounds like a good deal, but ThinkingPinoy is not a believer of corporate selflessness, so he read the NTC's letter of approval in its entirety.
Checking the "fine print", ThinkingPinoy saw in the letter that NTC approved the reallocation on several conditions, with the poignant being the requirement for both Smart and Globe to:
"Increase capacity, i.e. broadband and internet access speed, within one (1) year."
NTC should know better than this.
NTC: exquisitely idiotic or entirely complicit?
NTC's approval – signed by Commissioners Cordoba, Deles, and Cabarios – is concomitant with Smart-Globe's compliance with six conditions, namely:
1: immediately use the frequencies
2: Increase internet speed
3: cover 90% of cities and municipalities within three years
4: pay spectrum user's fee and the like
5: secure NTC permits and licenses
6: allow NTC oversight
Obviously, conditions 1, 3, 4, 5, and 6 are already part of the Smart's and Globe's respective business plans, i.e. they have been doing, or already planning to do, these five things with or without the 700 MHz spectrum.
Hence, the only "difficult" condition is "2: increase internet speed".
But is it, really?
What the NTC failed to specify in this condition is by how much internet speeds should increase.
Suppose today's typical 3G/4G connection clocks 200 kbps on the average (and that's being generous), wouldn't a negligible 50 kbps increase qualify as "increased capacity"?
NTC commissioners should be mobile internet users themselves, which leads ThinkingPinoy to ask the following:
Is NTC so naïve and clueless about wireless internet that it expects such an ambiguously worded statement to translate into meaningful benefits for the public?
Or did they deliberately wrote the condition in this manner to provide the already formidable Telco Cartel even more loopholes to prevent the introduction of real competition in the telecommunication industry?
Did NTC personnel just collude with the Telco Giants?
PCC speaks
Just a few days ago, the PCC finally spoke about the issue.
PCC rejected the initial notice filed by PLDT-Smart and Globe, noting it was "deficient and defective in form and substance..." effectively making the Vega Telecom sale not "deemed approved" by the commission [
GMA
].
PLDT-Smart and Globe were adamant about the validity of the transaction and denied PCC's claim.
PCC said, "It is now up to the parties whether or not to comply. We emphasize that the transactions have not been deemed approved."
We have now reached a fork in the road. That is, there are two possibilities:
First, the Telco Cartel ignores PCC and proceeds to utilize the spectrum assets.
Second, the Telco Cartel yields and applies for PCC approval.
As to what will happen next, ThinkingPinoy has no idea. However, the fact remains that the status quo, where the Telco Cartel reinforced its tight grip on PH internet with virtually no strings attached, is simply, outrightly, straightforwardly contrary to public interest.
Let's just hope that Telstra's right in its supposed
hunch about President-elect Rodrigo Duterte
.[
ThinkingPinoy
]
PLEASE DON'T FORGET TO SHARE! :-)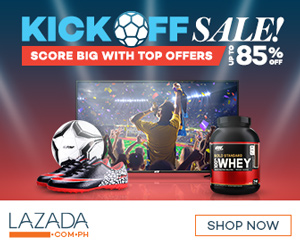 Did you like this post? Help ThinkingPinoy stay up! Even as little as 50 pesos will be a great help!
Follow @iMthinkingPinoy